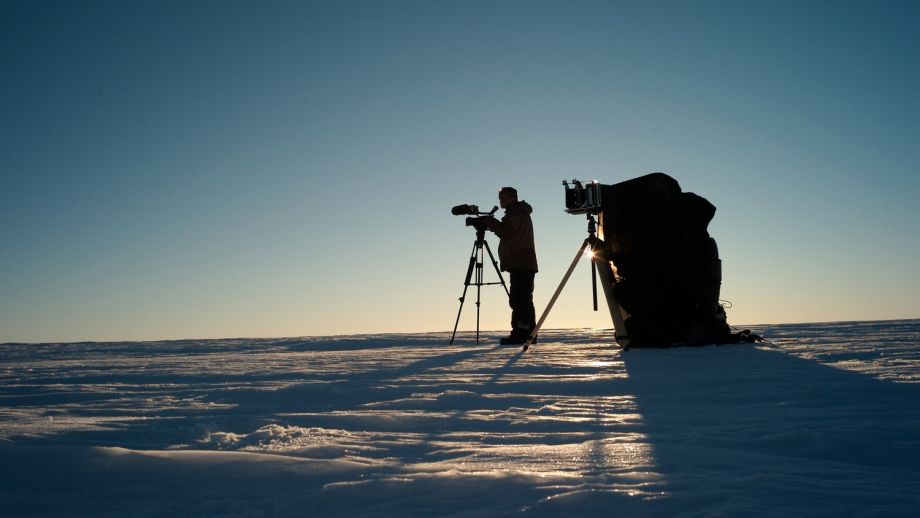 Penelope Project at PEA
The Princess Elisabeth Antarctica has inspired yet another artist in her work. Marie Minary, from Besançon, France, has been working with other artists to create a multimedia installation that draws inspiration from the Antarctica landscapes sourrounding the Princess Elisabeth Antarctica and the relationship between Penelope and Ulysses in the Odyssey . She hopes to encourage those who see the works to reflect on climate change.
IPF conducted an interview with the artist where she explained the inspiration behind the art installation.
The COVID-19 pandemic has delayed the opening of the Penelope Project, initially scheduled for April 2020. However, from February 24th until April 24th, the City of Besançon will show part of the Penelope Project in "Le Bureau des expositions potentielles - Fonds de diffusion d'art contemporain de la ville de Besançon" at the city's Museum of Fine Art and Archaeology.
This gallery shows some of the stills taken from the time-lapse videos of ice scuptures created by the artist qnd her colaborators, with help from her partner Benoît Verdin, a technicain who works at the Pricness Elisabeth Antarctica.
© Marie Minary, Maxime Vernier

© Marie Minary, Maxime Vernier

© Marie Minary, Maxime Vernier

© Marie Minary, Maxime Vernier

© Marie Minary, Maxime Vernier

© Marie Minary, Maxime Vernier

© Marie Minary, Maxime Vernier