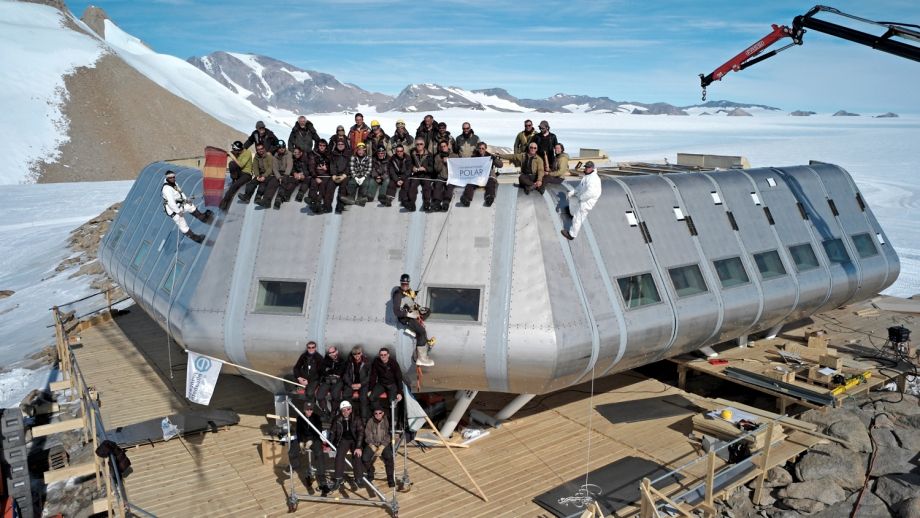 Partners of the Station
All partners who joined the project shared the values of the IPF and its global vision for the program. They contributed in different ways, in accordance to their corporate strategy, to complete successfully the construction phase, either with funds to finance the project, including the logistics to Antarctica, or with goods and services or a combination of both. They will remain the original Partners of the Princess Elisabeth Station.
Project Partners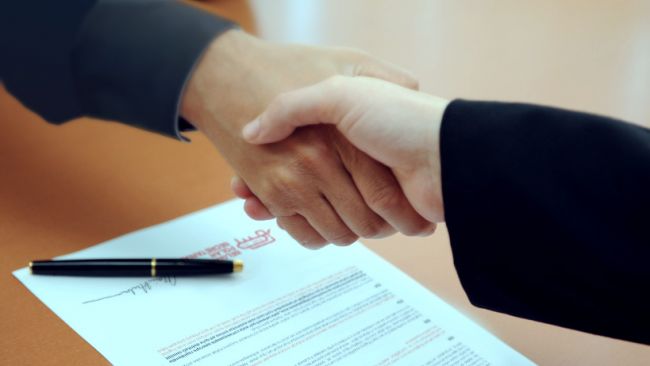 Financial Partners
Without the support of these Financials Partners, the Princess Elisabeth Antarctica adventure could not exist. We take this opportunity to thank them all for believing in the project and for supporting us all the way through.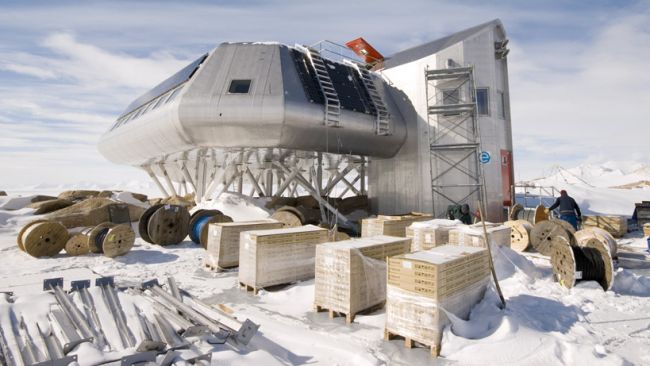 Technical Partners
Technical partners of the Princess Elisabeth Station contributed "in kind" by providing the project with material, equipment, conceptual expertise, freely or at a reduced cost. Thanks to all of you!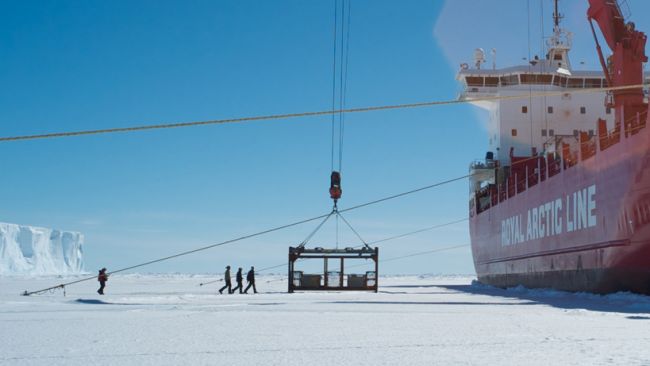 Suppliers
Suppliers contributed the project by donating goods and supplies or proposing them at a reduced rate. All of them acknowledged the station to be a landmark achievement and wanted to be part of the adventure.
Become a partner
The Princess Elisabeth station strives to maintain exemplarity in sustainable operations and will continuously improve performance in all sectors of activities: building; clean energy production, storage, distribution and management; waste management; communications facilities; mobility ...
Development partners are the ones joining the project in its operational phase.
More than 100 People During Three Seasons
We couldn't have done it without you all
Thanks to the work of these people, the station was built over the course of only three seasons. Huge thanks to you all! There is no way we could have pulled this off without you.
BACK Dominique, BERISCHA Adriatik, BERTE Johan, BIANCHI Gérard, BIRTI Joffrey, BLAISE Jean-Marie, BONGIORNO Salvatore, BONNE Thomas, BOSTEELS Sanne, BOTTU Conrad, CALLAERT Dieter, CHALON Jean, CLEMENS Hans-Jurgen, CORBISIER Dominique , DE NEEF Guido, DE WOUTERS Michel, DEBANDT Marc, DELVILLE Serge, DERNIVOIS Alain, DESCHEPPER Wim, DIEZ Olivier, DOUCEMENT Sylvain, DUBOIS Stephan, DUJARDIN François, DUMONT Pierre, DURDU Michaël, FALKENBERG Sebastian, FERAUX Yvan, FRANZEN Bernd, GIERING Nils, GILLIARD Vincent, GILLON Thomas, GLADSTEEN David, GOETGHEBUER Didier, GOIRIS Geert, GRASSELLI Olivier, HANRIOT Geoffroy, HERBERT Denis, HERMAN Paul, HERMAN Philippe, HUBERT Alain, HUBERT Emilie, HUBERT Gaëlle, JAHN Rafaël, JANS Francis, JANSSENS Gregory, JAUDEAU Sébastien, JOHNSON (AMIN) Nighat, KACZYNSKI Jesko, KERREMANS Sven, KLINK Karl, KNEIP Marcel, LAURENT François, LECOMTE Julien, LEJEUNE Michel, LEMMENS Dries, LOCHT Marc, LOEFFEL Arnaud, LUYPAERT Benjamin, MAROT Luc, MASSON Craig, MATTE Ronald, MATTEL Christine, MERCIER Daniel, MOERMAN Karel, PATTYN Nathalie, PETRACCA Thomas, POHL Etienne, POLET Bernard, RICHON Jacques, RIGOTTI David, RINIE Jean-Marie, ROBERT René, RONVAUX Thierry, SEVRANCKX Alfons, SMITH Robert, SOETE Kristof, SOETE Pierre, SOHET Philippe, SPIES Benoît, TAMANG Manram, TILMAN François, TITTELBACH Norbert, TOUCHETTE Jacques, TRULLEMANS Alain, TYBERGHEIN Benoît, UYTTERHOEVEN Stijn, VAN BELLE Wim, VAN BENEDEN Vaska, VAN DEN BROECK Philippe, VAN GELDER Marc, VAN HAVERBEKE Steven, VAN HEMELRIJCK Jos, VAN HOYE Pierre, VAN OBBERGHEN Jurgen, VANDEKATSEY Yves, VERBOVEN Marc, VERCOUILLIE Frank, VERHAGEN Erik, VERSCHRAEGEN Koen, WAGEMANS René, WECKX Roy