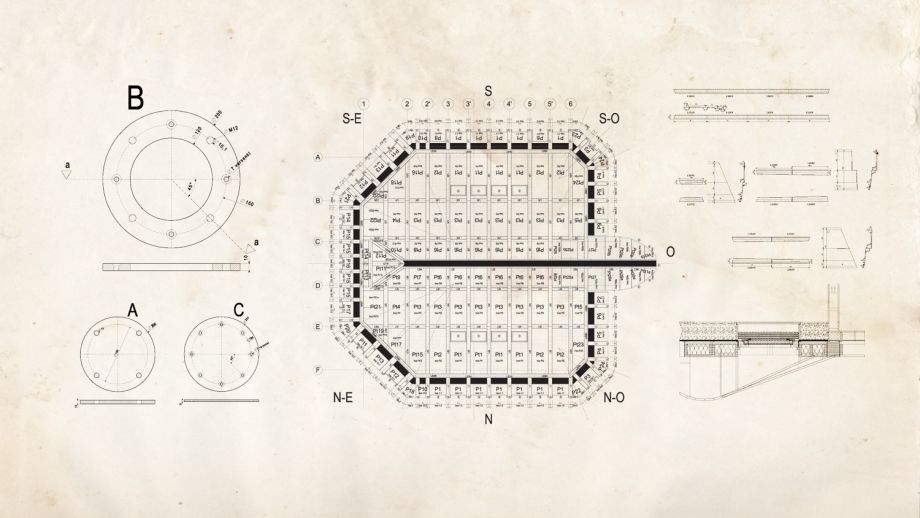 Concept and Design
Designed with high energy-efficiency standards in mind, Princess Elisabeth Antarctica minimizes energy loss while optimizing energy use through a revolutionary smart grid.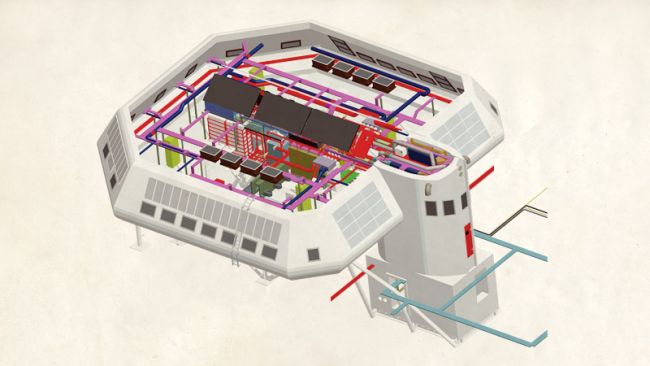 Form Follows Function
No pencil or artistic views for Princess Elisabeth Antarctica, the design of the station was thought of to comply with practical and psychological needs, not only withstand the harsh conditions on the continent, but also take advantage of the environment.
The design of the Princess Elisabeth Station goes well beyond the package, and every aspect of the station was worked and re-worked to minimize energy and material loss while optimizing performance and space.
Turning Constraints Into Opportunities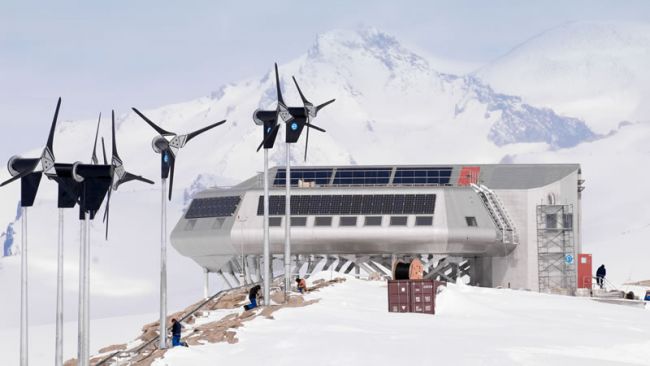 Energy Supplies
In Antarctica, the sun never falls behind the horizon for one half of the year and strong winds are very common. The station takes adavantage of both Antarctica's windy weather and constant daylight during summer to power the station.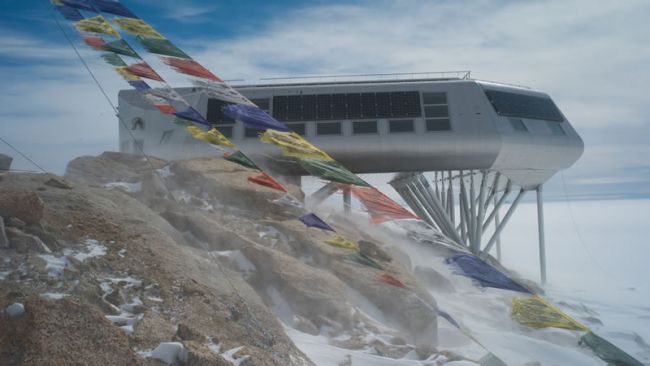 Strong Winds
Strong winds were a constraint for the main building, which had to be able to withstand them. The station also takes advantage of that contraint by being oriented in such a way that dominant winds blow accumulating snow away.
Location
Antarctica is a difficult continent to reach, and most stations are located at the coast for easier logistics. Among the few to have ventured a little farther inland is the Princess Elisabeth Station. Anchored on Usteinen Ridge, the station opens up a wide new area for research.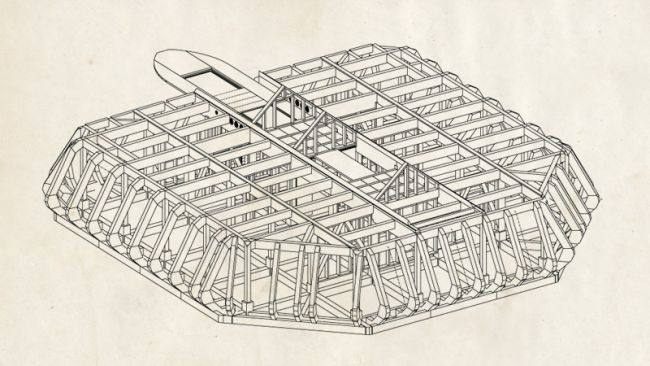 Design Methodology
With a radically new view on designing an Antarctic research station, the IPF team set to design the Princess Elisabeth Station. Unlike other stations, the PEA was designed as a structure with integrated internal systems, making it more compact than any other station on the continent. While minimizing the need for materials, the station favours high functionality and efficiency.