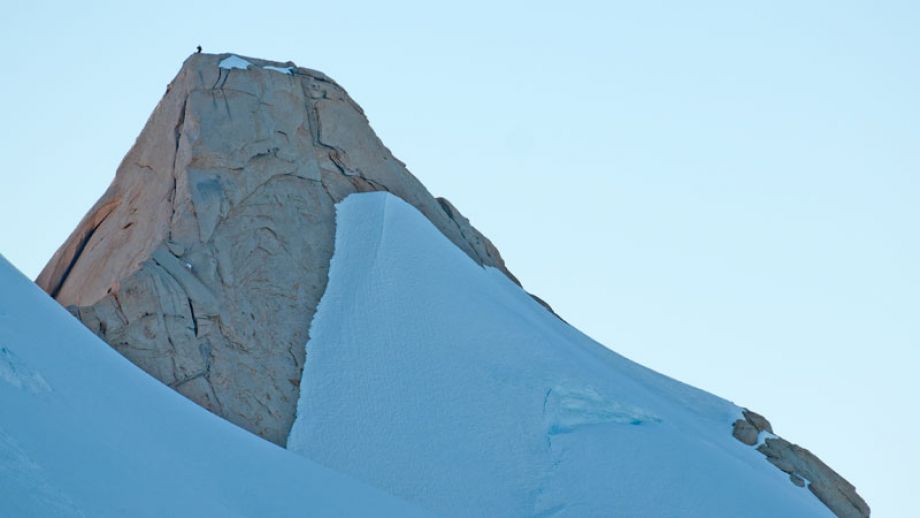 A Short Sunday Break
Today the weather is a bit dull: no sun and a 40 km/h wind. But it's Sunday and we all deserve some time off. Eight of us decided to go for an short trek nearby. Nothing like seeing Antarctica from the top of a mountain to take your mind off of work.
Back at the station, my brain switches back to work mode. I am trying to think about everything we need to do during the upcoming week.
Working for the Japanese
First, we will have to guide the Japanese who want to spend 10 days 30km east of the station for their research. We also have to pick up and repair one of their skidoos that broke down during a past expedition. Researchers from the NIPR have also asked us to mount their mobile units on the new sledges the Mary Arctica has brought back from Belgium.
New Solar Panels
Then, we will have to mount the new solar panel prototypes and install them on the station's roof to test them during the upcoming winter. If the tests are successful, these new solar panels will increase the amount of solar energy we can produce. The new panels will be positioned on the ridge and the panels currently installed on the garages' roof will have to be removed. There is too much snow accumulating on these panels, which creates a lot of work since we have to remove a lot of that snow at the beginning of each season. These repeated "snow removal" operations also damage the water insulation on the roof, which we have to repair.
Last Traverse to Crown Bay
We will also have to plan a last traverse to Crown Bay with the waste containers and the old batteries that will have to be taken back to Cape Town next year on the Mary Arctica. On the way back to Princess Elisabeth, we will take some measurements for LGGE's Glacioclim research project, which is examining snow accumulation and movements of the ice sheet in Antarctica. We have been taking measurements for them during the last 3 seasons and ... but that's another story ...
Picture: Climbing - © International Polar Foundation