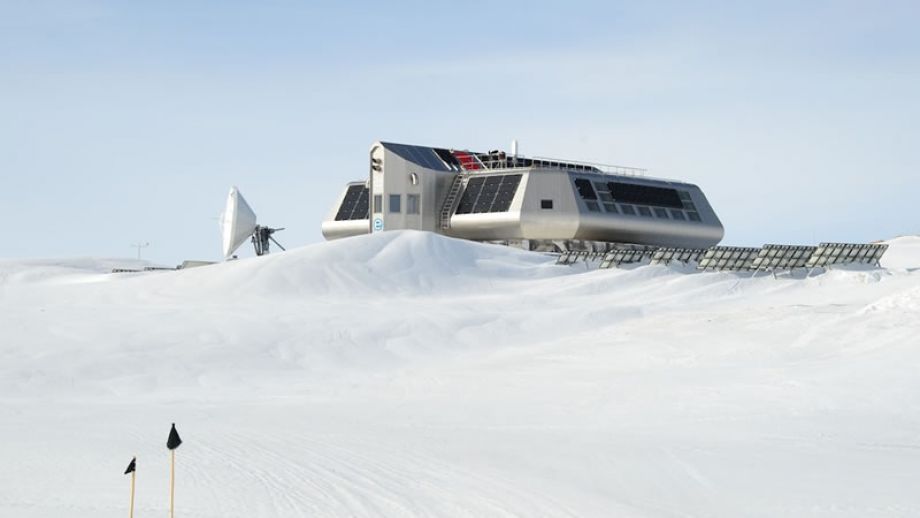 A Whole Lot of Snow
Flying into Antarctica from Cape Town (South Africa), the first members of the 2011-2012 BELARE Expedition (Belgian Antarctic Research) set foot in Utsteinen on November 16th after a stop at the Russian base Novolazarevskaya.
After eight months' absence, the team found the airstrip at Utsteinen in an excellent state, allowing for a smooth landing. Pulling the ski-doos out of their winter sleep, the team headed to the Princess Elisabeth Station.
While digging out the station after the long winter months is usually worth a few days of work, this year seems to be quite different as the rigors of the Antarctic winter have offered the team a nice warm-up to start the season: the technical areas are covered in white.
Without wasting time, the snow blower and shovels eat away at the snow, while others are preparing the airstrip for the arrival of the first scientists: a team of geologists from the National Institute of Polar Research in Tokyo (Japan).
The small number of team members is not an issue, everyone shovels, and no-one complains. With the garages freshly dug out, the Prinoths are called to the rescue, and the Japanese guests, who arrived on November 17th, are happy to lend a hand. With a team like that, everything should be cleared in the coming days.
Picture: Garages completely covered in snow - © International Polar Foundation