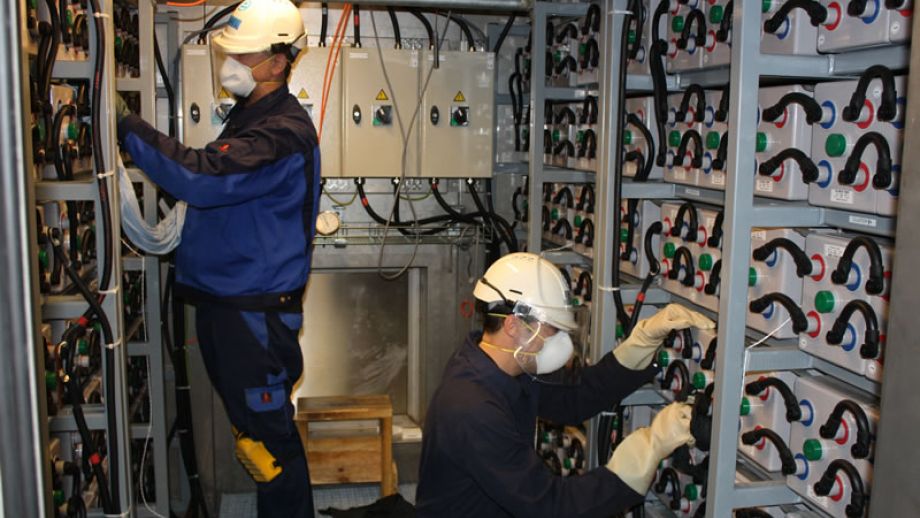 All Systems up and Running!
Upon arriving at Utsteinen, the priorities were clear for the team: start the bulldozers, prepare the generator, and set the station ready for electrical start-up. First opened at 1pm (CET), the Princess Elisabeth Station systems underwent their first tests and after a second try, the generator started delivering power to the station. By the end of the first day, the base was already heating up and the team was able to enjoy a warm meal.
The next day, Erik Verhagen and Karel Moerman thoroughly checked the station's systems, allowing for a smooth launch of the Programmable Logic Controller, the brain of the station's micro smart grid. Meanwhile, Paul Herman and Jacob Bossaer checked the solar thermal system, managing to produce water from the snow melter. On the communications side of events, the team managed to establish a first satellite link in the morning after a check of all the equipment (antenna, rack, waveguides…).
Meanwhile, the station's batteries were cleaned one by one. As soon as the battery room reached a temperature of 15°C, the team made a first successful attempt to read the batteries' state of charge, no worries there. With the batteries clean, the next aim was to get the power flowing. By Sunday November 20th the station was running again, making a flawless transition to "operation mode" on Monday. Another series of tests were run on Tuesday and all the station systems were cleared by Wednesday.
Picture: Karel Moerman and Erik Verhagen at work in the batteries room - © International Polar Foundation