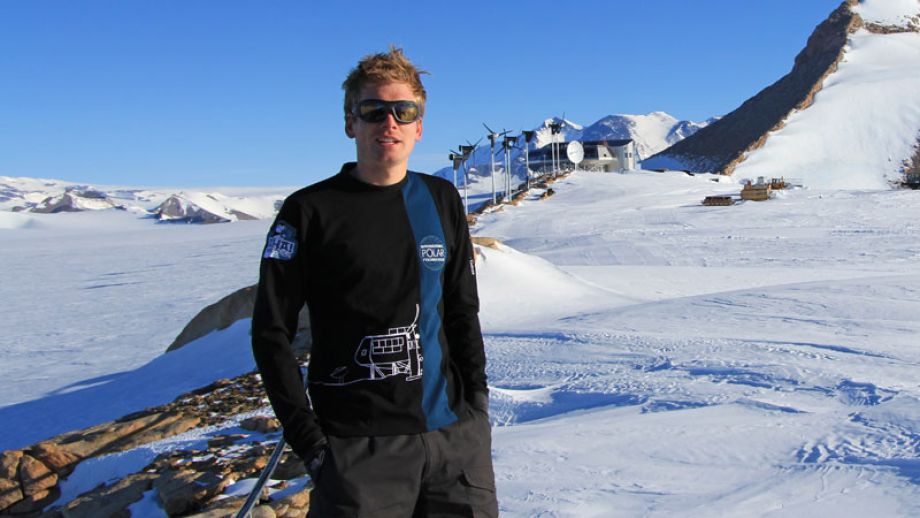 Antarctic Fashion
Antarctica has inspired five fashion design students to create a polar fleece featuring the Princess Elisabeth Station.
A Neighbor Going to Antarctica
Carmella, Tatjana, Jolien, Helena and Aurélie heard that Koen Meirlaen -a teacher from a nearby school- won the PolarQuest educational contest and was going to travel to Antarctica. Together with their teacher Evi Melkerbeke, they decided to contact both Koen and the International Polar Foundation to propose designing and creating a prototype: an Antarctic fleece featuring the Princess Elisabeth station. The IPF was enthusiastic, and Koen promised he would test the prototype during his stay at Princess Elisabeth.
Sending Koen a Package
A month later, the phone rang at the Brussels offices of the IPF. Leiepoort campus Sint-Vincentius was calling, saying they were ready to send their prototype to Koen. A sealed box arrived and was sent to Antarctica, along with team members and material for the station.
As promised, Koen tested the fleece and gave his approval: it was warm enough to be worn outside when the weather was sunny. To be honest, we all think that Koen has never looked this fashionable!
Picture: Koen posing in front of the station - © International Polar Foundation