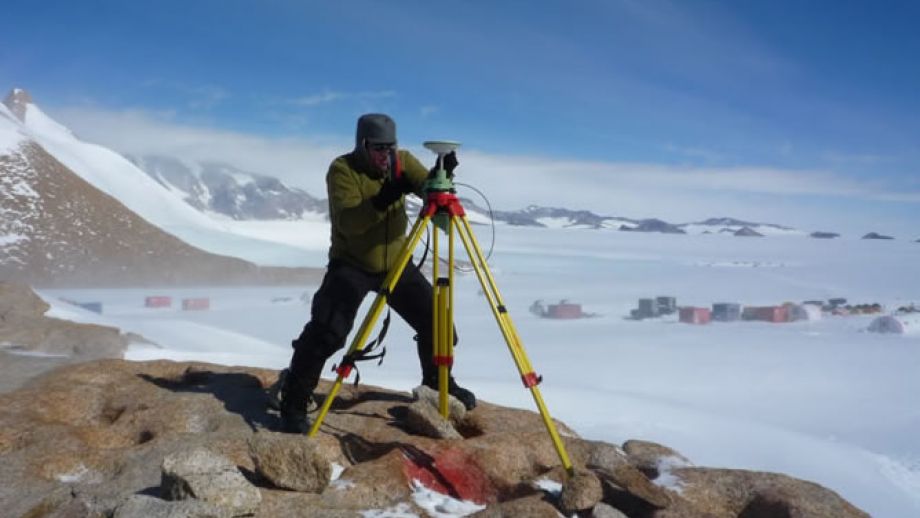 BELISSIMA: Glaciological and Meteorological Conditions at Utsteinen
The study is based on two reconnaissance surveys (2004 and 2005), data collected by the on site automatic weather station, and a last survey made in 2008, after the construction of the building.
Wind conditions
Regarding the wind conditions, the Utsteinen Ridge appears to be well sheltered from high speed katabatic winds, thanks to the Sør Rondane Mountains. The mean wind speed recorded is 6 meters per second, which is half the wind speed recorded at the nearby (less protected) Asuka station site. The main wind direction at Utsteinen is from east to south-east. Coastal storms have little influence on the site, which is confirmed by the absence of recorded Northern winds.
Temperature
Temperatures at Utsteinen follow the pattern of what scientists call a "Coreless Winter", a winter with no well defined minimum temperature that is typical for continental Antarctic stations. This is characterized by a rapid temperature drop in Autumn, a first minimum in May, and a second more important minimum in August-September, followed by a very steep rise towards the December-January maximum.
Mass Balance, Ice Flow and Snow Surface Topography
Mass balance around the Utsteinen ridge is generally low (near zero). Ice flow in the vicinity of the station is also minimal. Again, the Sør Rondane Mountains upstream of the station are blocking most of the ice flow. Topographic measurements of the snow surface, before and after the construction of the station, show that the impact of the building on snow accumulation is minimal.
Picture: Survey - © International Polar Foundation