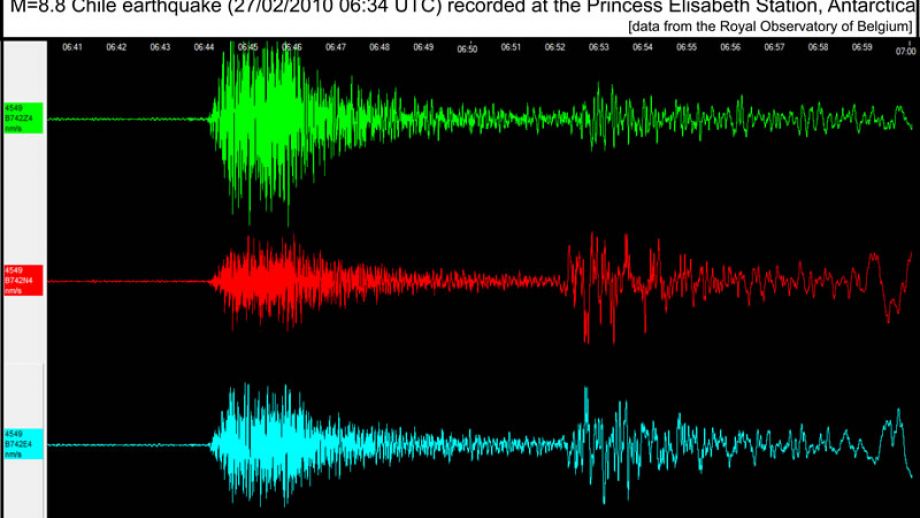 Chile Earthquake Measured by Seismic Station in Antarctica
The seismic station, installed by the ROB at the Princess Elisabeth Station, has been fully operational since February 23rd, 2010.
The station, named "ELIB", provides unique information on the lithosphere and seismic activity in that part of the Antarctic continent. Unlike many other seismic stations that are installed in the ice in Antarctica, ELIB was installed in rock. It is located in a 13-meter deep borehole, some 300 meters from the station. The earthquake of February 27th, 2010 which hit the coast of Chile between Conception and Valparaiso with a magnitude of 8.8, is the first major recording made at this new station.
Source: Royal Observatory of Belgium
Picture: International Polar Foundation - © International Polar Foundation