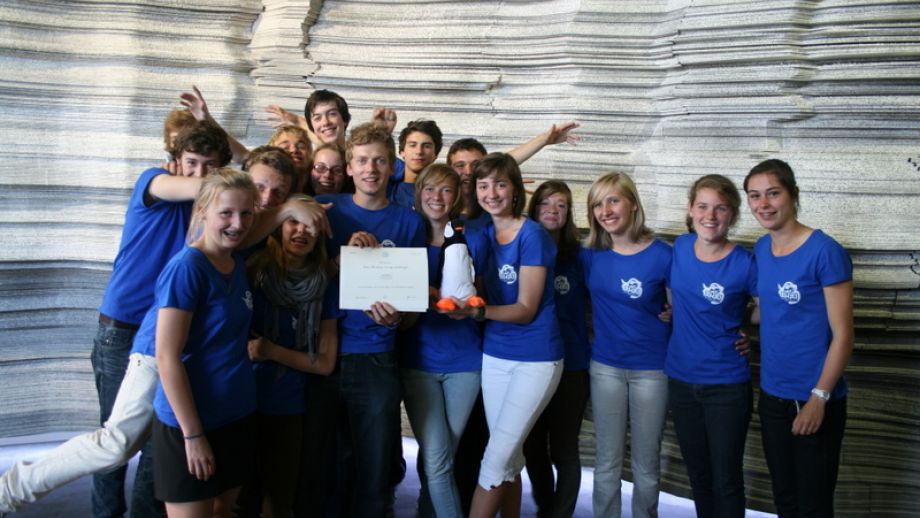 Educational Project at Princess Elisabeth Station
Taking a break from their busy schedule, Expedition Leader Alain Hubert and Expedition Engineer Erik Verhagen took some time to talk to the winners of the Polar Quest contest.
On November 21st, students of the Campus Sint-Hendrik Deinze connected with the two expedition members. Since these students are going to follow a whole Antarctic season, they decided to put themselves in the right mood for it and equipped their classroom with solar panels. Inaugurated on November 29th, their classroom now runs mostly on clean energy.
The students were rather curious about the experience their teacher will be living next month, and fired numerous questions at Alain and Erik. Among others, the students wondered about the temperatures, the various tasks the team had at hand, and the start of the scientific research.
From December 20th to February 21st, their teacher Koen Meirlaen will be able to talk to his class from Princess Elisabeth Station. There, Koen will try to integrate into existing scientific projects and relate them back to a school context. So doing, the AHA! Team hopes to deliver a more positive message on climate change to the students.
Picture: Koen Meirlaen and his students win Polar Quest - © International Polar Foundation