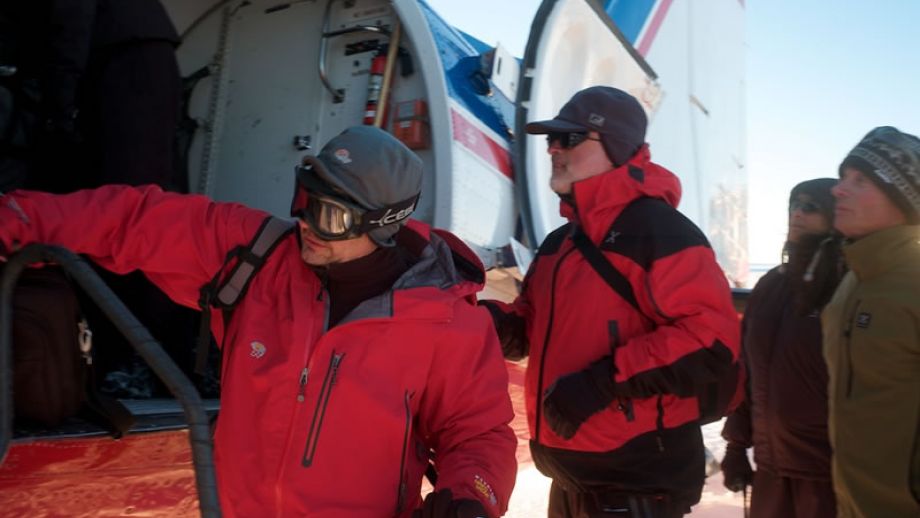 Entering the Home Stretch
The first Ilyushin flight of the year on the D5 was delayed due to bad weather. The new group, bringing in Johan and the technical relay, the scientific teams (BELDIVA, DELAQUA, and HYDRANT) and the new kitchen crew, were stuck in the sweltering heat of Cape Town two extra nights and arrived at the station only late on the evening of the 9th for the technical handover.
On the morning of the 10th, cloud cover lying low over the surrounding mountains made it impossible to see any shadows on the ground. It seemed that a scheduled flight to the fuel depot - flight that would also conduct a Doco radar survey of the bedrock for the Alfred Wegener Institute (AWI) - might not be possible.
The flight back to Troll via Novo also seemed like it would be difficult for the pilots, Louis and Sipco, since the weather at Novo took a turn for the worse and wind speeds began to pick up. While they waited for the decision from Alexey on whether or not to proceed, the Lidia crew seemed content to stay with us, touring the station and admiring its technological prowess.
We spent the whole day exchanging weather information with Novo every half hour. The skies refused to clear and the flight crew was instructed to stay another night at Utsteinen. On the night of the 10th, the army team amazed us all by putting together a marvellous dinner followed by a cr
Picture: Offloading - © International Polar Foundation