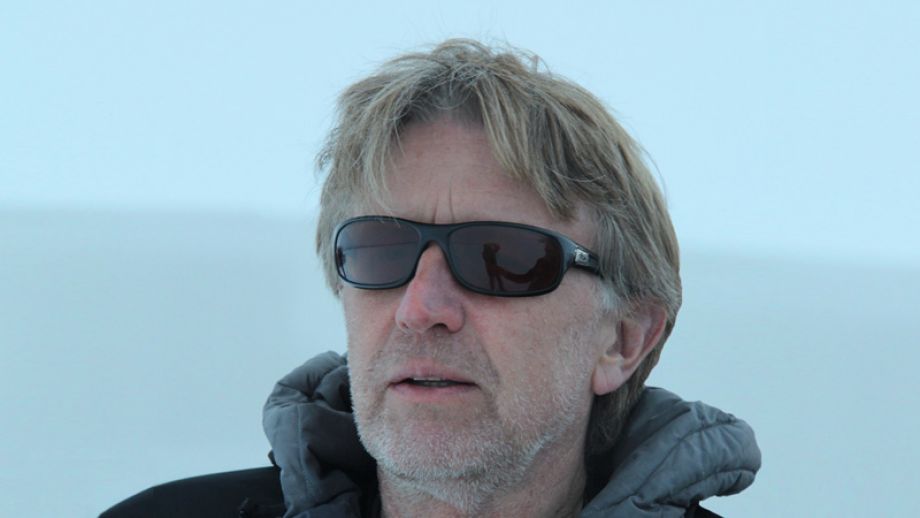 Jacques Richon: A Doctor for Extreme Environments
With years of experience working as a doctor in extreme environments and as a mountain guide, Jacques Richon has got what it takes to be a doctor at Princess Elisabeth Antarctica.
What kind of qualifications do you have to be a doctor on an Antarctic expedition?
I'm a medical doctor and a general surgeon who is specialized in dealing with trauma cases. On top of that, I also work in emergency medicine, and I'm a mountain guide, which allows me to get around rather easily in Antarctica. I've worked a lot in mountain rescue in challenging terrain under challenging conditions.
If you want to be a doctor in Antarctica, you need to have very broad background experience. Antarctica isn't the kind of place for a young doctor to get on-the-spot training. Any doctor coming here needs to have lots of experience and a good knowledge of surgery and reanimation.
This is the third time I've been in Antarctica. I've also been on missions working in hospitals in the brush in Africa. And as a mountain guide, I've been doing that for a good 20 years now.
Do you spend most of your time out in the field with scientists or at the station?
I'm available to be where the station manager deems I need to be. This year, since we've had two groups of scientists going out into the field, we've had two guides. I've spent a lot of time this season working with scientists in the field.
Since I spent a lot of time with the German scientists who went into the field quite frequently by helicopter, I was never that far away from the station in case there was a medical emergency.
When there aren't a lot of scientists out in the field, I'm usually trying to organize the PEA medical office as well as giving first response training to the permanent staff at the station.
What would you be able to do in a severe medical emergency, should one ever arise?
The station is equipped to do reanimation and even moderate surgery if it's necessary. We can treat most infections here, too.
If an infection or other type of injury is too severe to be treated here at the station, we decide to do a medical evacuation, which we have to coordinate with Cape Town, since that's where the nearest hospital is located, some 6,000 km away. A medical evacuation to Cape Town takes a minimum of 48 hours.
Is a medical evacuation very complicated to organize?
It's not so difficult form our end. It's ALCI, the regional flight operator, which takes care of medical evacuations. ALCI organizes a special flight form Cape Town and everything to do with the hospital in Cape Town once the patient arrives there. We'd have to organize transport for the patient via DC-3 to the Russian Novolazarevskaya Station at the coast, which is usually where planes coming from Cape Town land.
My job in an emergency situation is to keep the patient in as good a state as possible until the evacuation plane arrives, and communicate with the hospital in Cape Town receiving the patient about their condition.
When you accompany the scientists in the field, what exactly do you need to do?
As a guide, I'm supposed to look out for the safety of the scientists in the field, which means I have to see where they can and can't go safely, and show them the right paths to take.
However we must be well enough prepared and equipped in case there's a medical emergency and we need to stay put in the field for a while, especially when we go relatively far away from the station. I always carry a well-equipped first aid kit, of course. But we also have to be prepared to wait for an eventual rescue if needed, so we bring a survival kit with us, which includes tents, a camping stove, food and sleeping bags.
What do you do if weather conditions are too bad for a medical evacuation to take place?
If we're in the field with scientists and the weather is bad, it's almost always possible to organize an evacuation by land. There are Prinoth tractors at PEA that can come get us and bring the appropriate equipment to bring the person who's sick or injured back to the station, where we have ample means to treat a lot of illnesses and injuries.
However if the person's condition requires a medical evacuation to Cape Town and the weather is too bad to allow a plane to fly to Antarctica, we just have to do what we can for the person at the station until it's possible for a plane to come. Bad weather can sometimes last as long as a week, but we're prepared for such an eventuality.
Have you ever needed to deal with any serious accidents during the three seasons you've been in Antarctica with BELARE?
Thankfully over the three years I've been in Antarctica with BELARE, there has never been an injury or an illness so severe that we couldn't treat it on the spot.
We had a minor accident this year when we were unloading the Mary Arctica at the coast. But it was lucky to have helicopters nearby just in case the situation turned out to be worse than it was.
With activity at Princess Elisabeth expected to increase, there's talk of expanding the medical infrastructure.
At the moment we have an infirmary with a small space to perform surgery if necessary. If we'd like to be as autonomous as possible, we're going to have to put in an operating room. We're also looking into setting up a dentist's room so we can treat anyone's dental problems that might arise. If we want to have even more capacity to treat very bad accidents, we're going to have to enlarge the infirmary and increase the amount of material available to us.
Another thing we'd like to do at the station is set up telemedicine capacities, which would allow us to communicate with medical centers in Europe in real time – even be able to send them things like electrocardiograms and ultrasounds and get immediate feedback from specialists thousands of kilometers away.
Are there any stations in Antarctica to your knowledge that have a highly developed medical infrastructure or infirmary which could act as a regional trauma centre for the continent?
While I don't know all the stations in Antarctica, I do know a number of them. I know the French Dumont d'Urville Station has an operation room with a highly developed medical infrastructure. The German Neumayer Station is also well-developed in this regard.
But since it takes a lot of time to get from one station to another in Antarctica, there's no real advantage transporting a patient to another station instead of taking the person directly to Cape Town.
And besides, at the moment there is no collaborative medical network between the different stations in Antarctica that would make it possible to coordinate with other stations in medical emergencies. So we have to be as autonomous as possible at Princess Elisabeth, even though we're a relatively small station in comparison to others in Antarctica.
Are there certain universal standards that medical facilities in Antarctica must follow?
I don't think there's an official standard one needs to follow in Antarctica. However each station is aware of the need to be as prepared as possible for any medical situation, given that the nearest hospital is 6,000 km away.
Are you envisioning expanding the medical infrastructure at Princess Elisabeth in the next few years?
We've already started working on the basic idea of expanding the medical infrastructure of the station. But it depends on the space we have available to us. It means that eventually additional rooms will have to be constructed, and I understand there are plans in the works to construct an extension to the station in order to have enough space to have an operating room. But I can't comment at this point as to when or how it will be done.
We're also putting together a pool of highly-trained doctors who are specialized enough to work at a station in Antarctica.
Picture: Dr Jacques Richon - © International Polar Foundation / Olivier Pierre