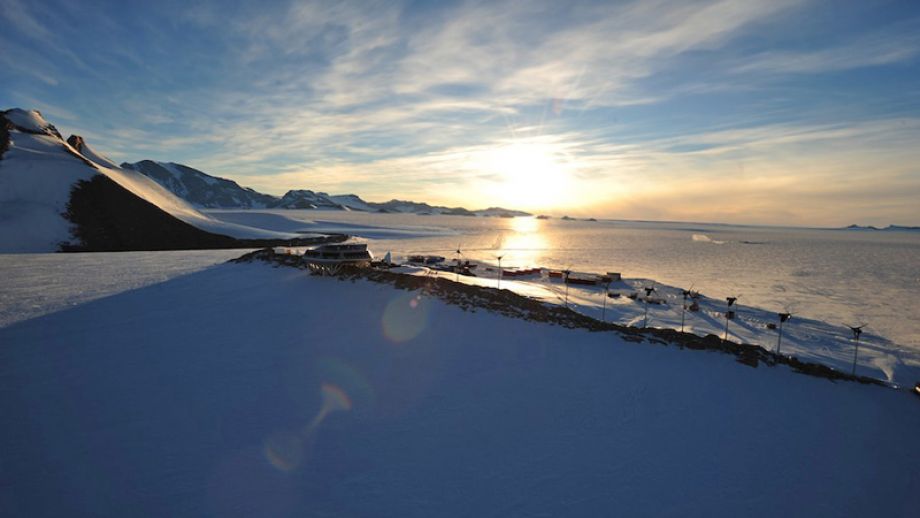 Last Message of the Season
Checking our mailboxes this morning, we were surprised to find an email from Alain Hubert. Due to degrading weather conditions, the shut-down of the station and the departure of all crew had to be moved up by 48 hours.
A Slight Change of Plan
As it is always the case with Antarctic operations, you have to pay close attention to weather conditions. Over the weekend, the crew learned that bad weather was forecasted for Monday on. Predicted weather conditions were bad enough that they could potentially cause big delays for end of season operations. A decision was quickly made to advance the last team's departure by 48 hours. They opted to leave the station on Monday rather than Wednesday, while the weather was still good.
The remaining scientists had already left Utsteinen last week, so the IPF team spent the weekend packing things up and switching all the station's systems into winter mode.
Tired but Proud
Here is an excerpt of the last email Alain Hubert sent us, only a few minutes before the shut-down of the station for the 2011-2012 season:
I guess it is quite logical to see this very busy 2011-2012 season end with a frantic week-end. We are all extremely tired but also very proud of the work we have accomplished to support scientists and on the station's systems this year. This year was the busiest season ever at Princess Elisabeth, with as many as 32 people around at the same time.

Before the station switches to winter mode, I wanted to send a last email from Princess Elisabeth to thank you all for the support in making this seventh BELARE campaign so successful. All of us are looking forward to coming back home. See you next year!
That was the last message we got from Princess Elisabeth this season, but we still have 3 interviews we would like to share with you in the next couple of weeks.
Picture: Princess Elisabeth from the plane - © International Polar Foundation