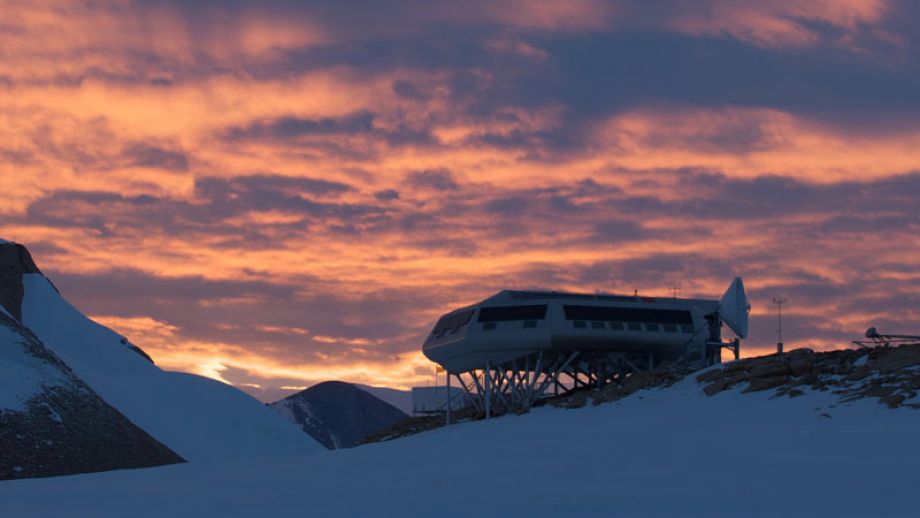 Preparing the Station for Overwintering
Without a station in good working order, scientific research cannot take place. Our technical team has been very busy preparing the station and equipment for next season.
Technical Systems
Jacob is currently busy working on the Water Treatment system, using data gathered this year to prepare it for next season. Meanwhile, Erik and Karel are working on the Smart Grid and energy management equipment, while Craig is busy configuring the fire protection system for the winter.
On top of this, we also have to carry on with smaller daily tasks: equipment maintenance, stock management, coordination meetings, logistics, cleaning, sorting waste, etc. These small things are rarely mentioned but are crucial. Without them, scientists wouldn't be able to do their research and the station wouldn't be able to function properly.
Mechanics and Sledges
Kristof and Bobby, our mechanics, are currently working on the new mobile units that the Japanese scientists from the NIPR have commissioned us to build for them next season. The old sledges that the Japanese brought with them three years ago were broken and new sledges are needed for a massive Belgo-Japanese meteorite hunting expedition planned for next year. Weather conditions are very harsh on the plateau and scientists need to be able to stay safely in the field for long periods.
Before the season, the International Polar Foundation had built custom chassis to attach the Japanese 5 tons mobile units on the new standard sledges acquired by the Polar Secretariat. Our mechanics will be assembling everything during the next two weeks, to be ready for the launch of the 2012-2013 scientific season.
Many thanks to everyone
It is seldom recognised, but I would like to highlight our team's dedication and the fact that each and every member contributes beyond their own field of expertise. This is what enables the Princess Elisabeth project to move forward and grow. Thanks to them, we were able to do just as much this year as previous seasons, despite working on a smaller budget.
Our cook, David Rigotti, deserves a special mention. He makes the best Antarctic coffee ever and cheers us all up with his dishes after a day's hard work. Breakfast and other meals are always very special moments. When away from home for long periods of time, it is really important for everyone to feel like they are part of a big family.
Princess Elisabeth is interesting for scientists because of its unique location. However, creating a strong team spirit is essential to being able to offer high-quality support to scientists. Ultimately, it's the logistics we provide that enables them to do their work.
Picture: An evening view of Princess Elisabeth - © International Polar Foundation