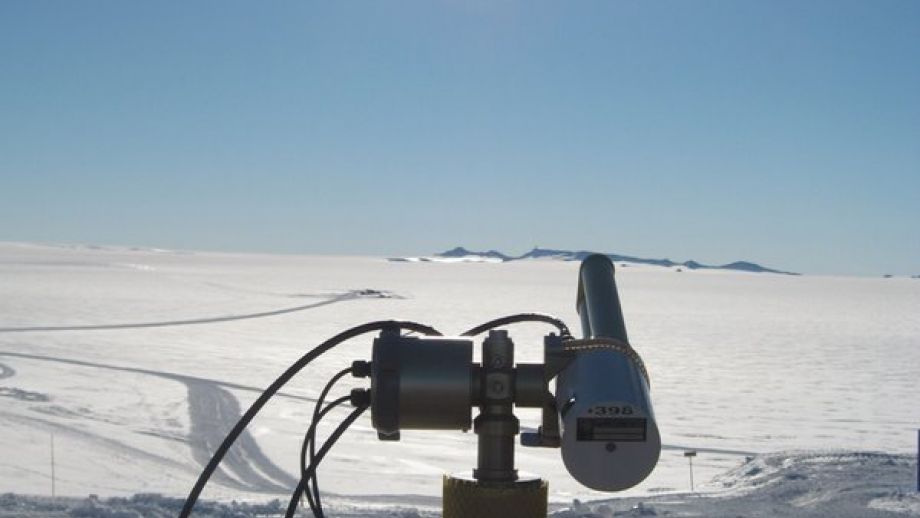 Research at Princess Elisabeth Station: BELATMOS
Alexander Mangold, principal scientist for the Antarctic project, participated in the BELARE 2008-2009 expedition, from January 26 to February 21 2009, and installed several ground-based instruments that would sample the Antarctic atmosphere's chemical and particle composition in support to climate research.
During the expedition, Alexander Mangold set up the first two instruments out of ten around the Princess Elisabeth Station. Both of these instruments have been designed to eventually be operated unattended and to collect continuous data year-round. As of now, first data was collected February 9-18 2009.
Very few measurements of this type have been made thus far in Antarctica, especially inland where the composition may differ from coastal sites. It is important to evaluate concentrations and changes so that we can improve our understanding of how aerosols and trace gases are transported over long distances to Antarctica. Collected data is then used as input or validation of satellites and modeling samples.
Sunphotometer
The sunphotometer measures the total extinction (attenuation) of sunlight by atmospheric aerosol particles at several wavelengths (from ultraviolet to infrared). When the signal is measured at two or more spectral lines, scientists can derive information to calculate the concentration of selected atmospheric gases, such as water vapor or ozone. Also information on the composition of the aerosol particles is available by analyzing the simultaneous signals at different wavelengths.
Best results are obtained when the sun is not obstructed by any clouds. On days when the sky was completely clear, preliminary results showed:
The atmosphere was very clean, as it could be expected for Antarctica, with the sum of aerosol scattering and absorption (i.e. the aerosol optical depth) below 0.05. For matters of comparison, in Europe, aerosol scattering and absorption is between 0.1 and 0.2 on a cloudless â

Picture: Sunphotometer - © International Polar Foundation