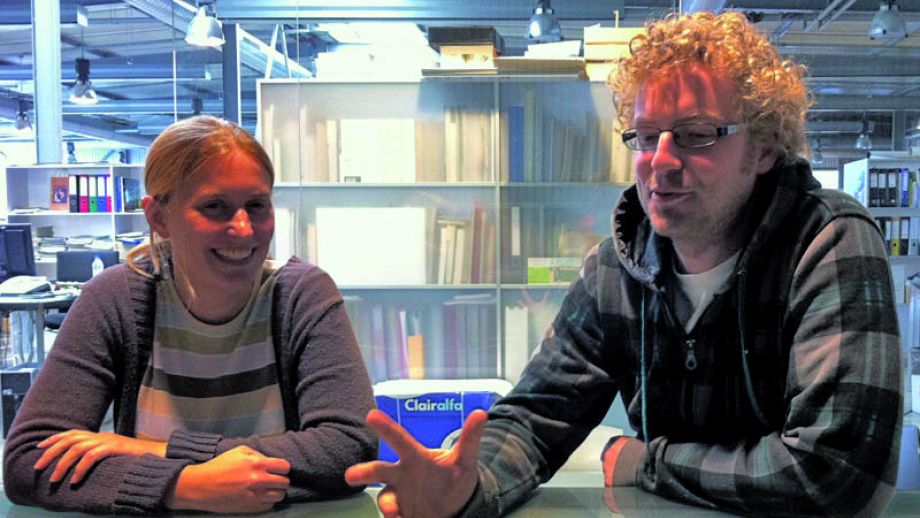 Scientists from the SAMBA Project Preparing for Next Season
Following the success of last year's JARE 51 project meteorite search expedition in Antarctica, Steven Goderis and Vinciane Debaille are heading to Utsteinen for another hopefully successful hunt.
Both scientists visited the IPF today to discuss their project and the publication of their adventures on this website during the BELARE 2010-2011 season. Expect first hand news, photos and videos from the members of the SAMBA team (Search for Antarctic Meteorites: Belgian Contribution) project.
If Steven is now a seasoned Princess Elisabeth resident, this year will be a first for Vinciane. We will try to grab her for a small interview during her first days down there.
Picture: Steven Goderis and Vinciane Debaille - © International Polar Foundation