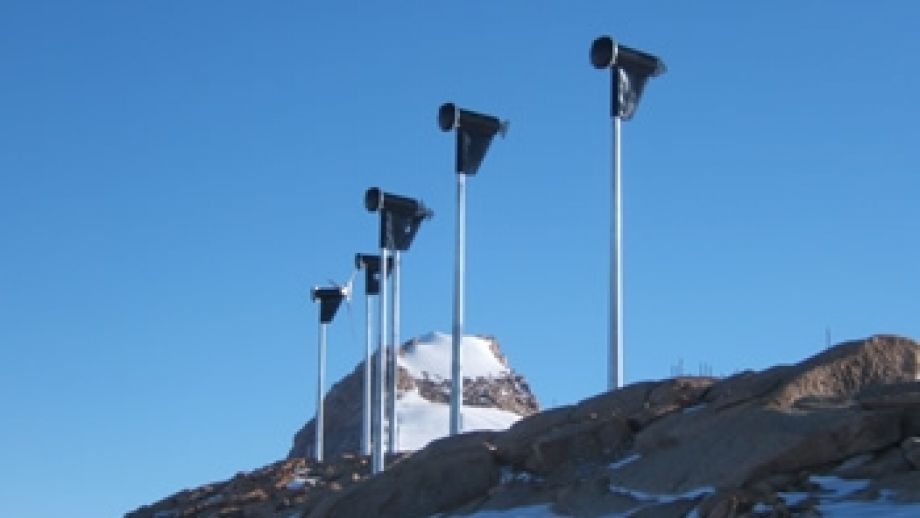 Six Wind Turbines Up !
Six out of the total eight wind turbines have now successfully been raised on the Utsteinen ridge. The building plan has been progressing as scheduled.
The building site and crew is about to enter a new stage, as the Ivan Papanin ship is due to arrive in Breid Bay eminently. The northern part of the garage is now finished, six wind turbines have successfully been erected (one is operational and being tested) and the station's anchoring holes have now all been drilled. The team now awaits the ice-class cargo ship to arrive on the coast.
A couple of military officers left on Wednesday to help Alain Hubert unload the ship at the coast and will then embark the Ivan Papanin to return to Belgium. Along with them, they are carrying a container full of the team's waste material as well as some heavy building equipment. The Army team will be relieved by eight new officers who will ensure the traverse back to Utsteinen of the container convoys.
Picture: Wind turbines - © International Polar Foundation