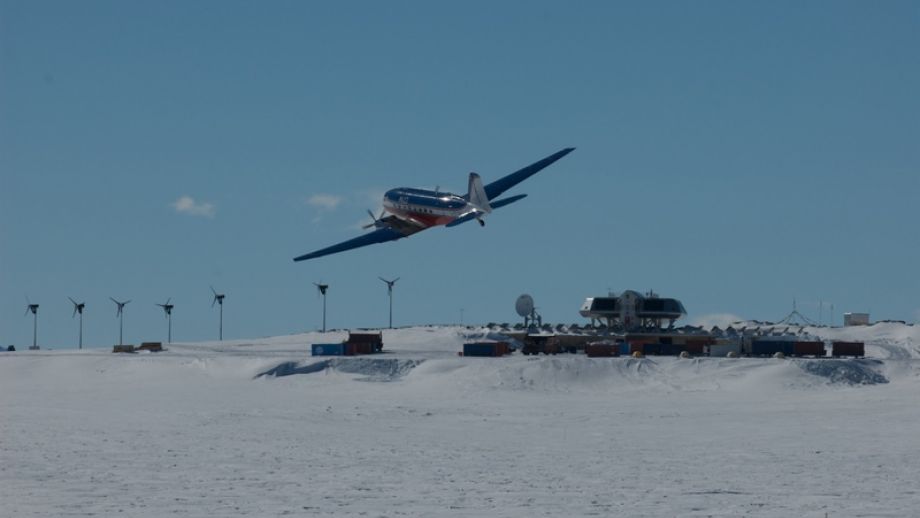 Success on the ice – research at Princess Elisabeth has some wins in 2011
Another season at the Princess Elisabeth Antarctica (PEA) station has ended, with some major scientific and technological successes! The international "zero emission" research station hosted 14 scientists from a range of disciplines through the Belgian Antarctica Research program (BELARE 2010-2011) this year, as well as scientists from Japan and Germany, who used the station as a welcome base for their data collection, sample collection and research.
Highlights from the four month season include:
The PEA running as a zero emission station for the majority of the season
The discovery of at least two rare meteorites among 218 found (SAMBA)
The discovery of two new lakes (BELDIVA)
The completion of a never before done coastal survey (BELISSIMA)
The successful installation of new equipment at the PEA for next year
Seven research projects returned to Antarctica this season working under the auspices of the recently formed Belgian Polar Secretariat, whose President, Alain Hubert, spent the entire season in Antarctica managing logistics and ensuring the scientists had everything they needed to conduct their research.
The International Polar Foundation, after managing the building of the Princess Elisabeth Station in Antarctica, is now responsible for the operation of the station, and continues to manage the day to day running of the facilities.
Most of the research was conducted in the Sor Rondanes in Queen Maud Land in East Antarctica, one of the least explored areas on the continent.
The visits from the international polar researchers were also marked by significant finds. The German team of the Bundesanstalt für Geowissenschaften und Rohstoffe (BGR), carried out a fly over of the region to collect geological data and collected rock samples on the field. The region of the Queen Maud Land is very interesting for the study of continental drift. The Gondwana supercontinent was formed more than 500 million years ago following the collision of two land masses. It was then fragmented about 180 millions years ago into several continental masses including the Antarctic continent which progressively drifted to its current position. The suture zone between the two continental masses that formed the Gondwana supercontinent is located somewhere in the region of the Queen Maud Land. The collected data will allow researchers to have a better understanding of the geological history of the region.
Picture: The Basler DC-3 at the Princess Elisabeth Station - © International Polar Foundation - René Robert