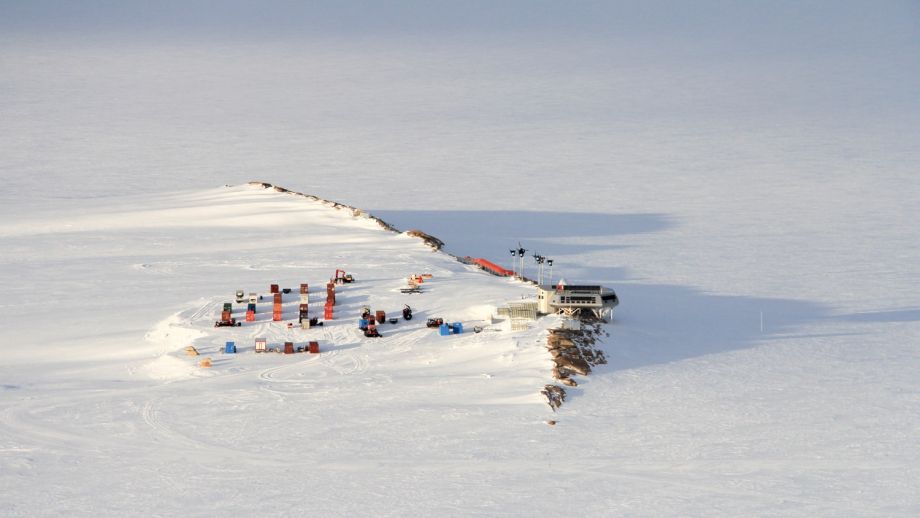 Princess Elisabeth Antarctica Heads South
Aboard the Russian ice-class cargo ship Ivan Papanin, the Princess Elisabeth polar station left Antwerp on November 6th at 2 pm local time. In total, 106 containers, 4 Prinoth tractors and 2 cranes were loaded onto the ship during the three days prior to the ship's departure.
The Ivan Papanin is part of the DROMSHIP Network (Draunning Maud Land Ship Network), which serves expeditions going to East Antarctica. The itinerary of the ship is as follows:
Antwerp
Cape Town (South Africa)
5° East - point on the Antarctic coast where containers will be offloaded for the Norwegian Troll station
Breid Bay - point on the Antarctic coast where the Princess Elisabeth station will be offloaded.
A stopover in Cape Town in late November will be necessary for refuelling the ship. The Ivan Papanin will end its journey southwards in approximately a month and a half, depending on the weather and state of the sea ice. The logistical contribution of the Belgian Defence Ministry will be essential for navigation, since they will provide the ship with satellite images on sea ice condition throughout the trip. The Belgian Defence Ministry has contributed to the project since the very beginning, including on previous BELARE expeditions. On this year's expedition, the Ministry has already provided logistical and technical assistance for the inauguration of the station in Brussels in September 2007 and has helped transport the containers the station had been packed in to Antwerp. Furthermore, thirteen servicemen are part of the BELARE 2007-2008 crew.
Overall, the expedition's crew numbers 57 people. Their various services will be needed in Antarctica at various moments of the expedition. Alain Hubert, head of the expedition, is already on the continent anticipating first arrivals. Transiting through Cape Town, the crew members will arrive at the construction site of the station at Utsteinen in the Dronning Maud Land either by embarking the Ivan Papanin or by taking a transport plane bound for the Norwegian Troll station or the Russian Novolazarevskaja station. Construction of the station's shell will end by mid-March, at the end of the austral summer. The following expedition BELARE 2008-2009 will finish the construction of the station by installing the core systems of the base before its official inauguration in February 2009.