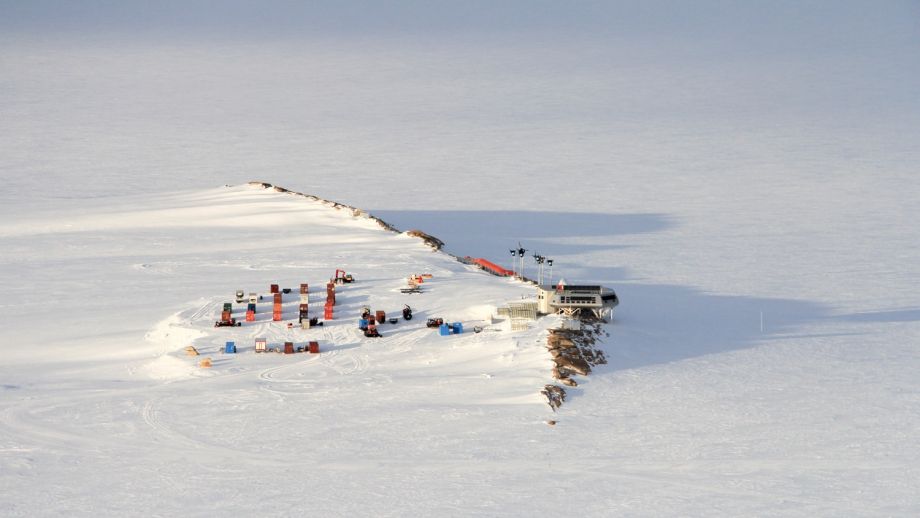 Science Trumps Politics in Antarctica
After a long winter, the Princess Elisabeth Station in Antarctica is once again opening for the polar season and hosting BELARE 2010/11
Belgium may be facing a political crisis, but while Flemish and Walloon politicians are still struggling to form a government, Antarctic operations crew and Belgian scientists from all parts of the country are getting ready to leave together for the BELARE 2010‐11 season (Belgian Antarctic Research Expedition).
The operational and scientific teams, led by International Polar Foundation founder and Belgian Polar Secretariat President Alain Hubert, will be travelling to the Princess Elisabeth Antarctica (PEA) Station in November and will spend four months on the continent, conducting valuable research across many different scientific fields.
Now in its third scientific season, the PEA Station, built as the world's first zero emissions research station, is fast becoming a new model of Belgian, and global, cooperation. The Belgian Polar Secretariat was formed as a unique public and private partnership following the donation of the station to the Belgian state in April this year, and leads the way in guiding Belgium's continued presence in Antarctica.
"The science which we are now facilitating, and the multiple research streams that now have a home in Antarctica because of the specific location of the Princess Elisabeth Station allow us to feed into the wider climate change debate and give a working base to scientists from Belgium, but also from Europe and the world too," said Belgian Polar Secretariat President Alain Hubert.
The whole operational management of the station in handled by the International Polar Foundation, who ensures that the PEA's groundbreaking sustainable technology continues to provide a secure environment for the scientists who travel to Antarctica every year.
"Our scientists this year include meteorologists, glaciologists and biologists – all continuing research from previous years at the station and all part of the PEA family," Mr. Hubert continued.
Also noteworthy this Antarctic season is the continued use of the PEA's autonomous micro smart grid, the innovative energy‐management system which balances energy offer and demand in an effort to maximize energy efficiency, and optimize energy use at the station.
"The smart grid, developed in collaboration with partners GDF Suez (Laborelec) and Schneider Electric, allows the station to run on one third of the installed power of commonly accepted standards, while relying solely on renewable wind and solar energy. We will be making further upgrades this season, and are now well on our way to a first entirely zero emission season," said Alain Hubert.
The core team will be leaving Belgium starting November 5th, with scientists travelling to the station via Cape Town, South Africa throughout the coming weeks.