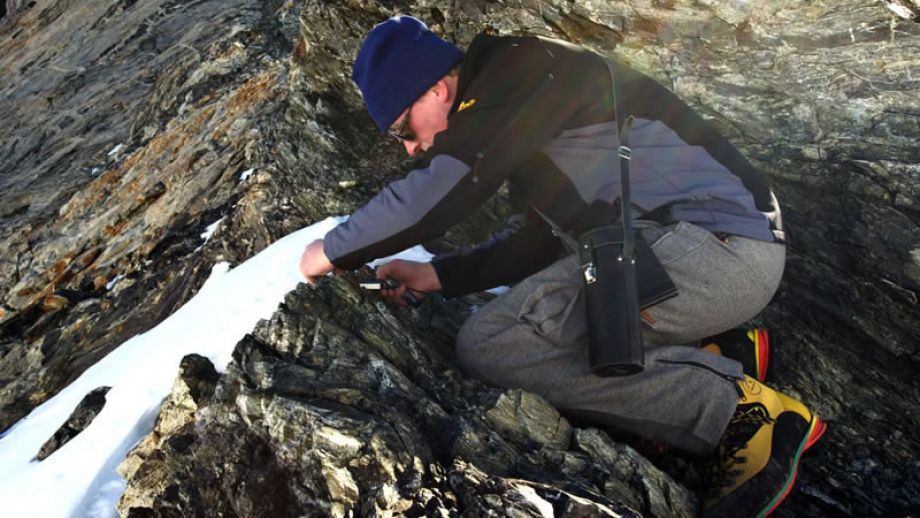 BGR: Investigating Gondwana Formation
The goal of the 'Geodynamic Evolution of East Antarctica II' (GEA II) research project was to reconstruct part of the geological history of the Gondwana Supercontinent (which formed between 650 and 500 million years ago and disintegrated about 180 million years ago) and to determine the long-term evolution of the landscape of the region after Gondwanda broke apart.
The scientists are interested in how the orogeny that formed Gondwana took place, how the modern Sør Rondane Mountains formed and how quickly uplift and erosion has taken place. Detlef Damaske and geologist Andreas Laufer from the German Federal Institute of Geosciences and Natural Resources (BGR) first visited the Princess Elisabeth Station during the BELARE Expedition in 2010-2011. In the weeks they spent at the station, the researchers worked on determining the geological history of the lithosphere (the Earth's crust) in the Dronning Maud Land in East Antarctica.
After the 2010-2011 leg of the project, the team has conducted a follow-up expedition in the Sør Rondanes Mountains in eastern Dronning Maud Land with the Alfred Wegener Institute (AWI) and BELARE. The programme includes a geophysical survey of the region to be conducted on-board the new Polar-6 plane of AWI, as well as a helicopter-supported geological and geophysical research programme.
Picture: The BGR team into the field - © International Polar Foundation - René Robert