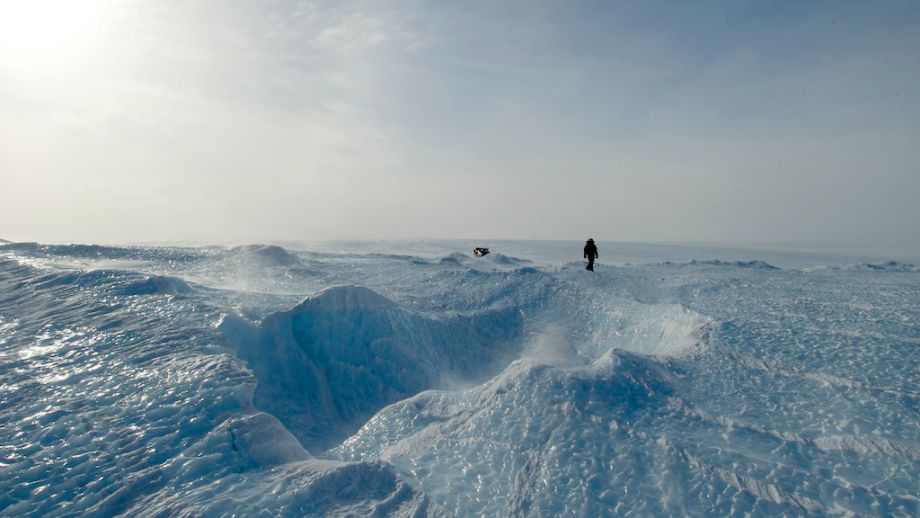 About the Antarctic Syndrome
Spending four months in Antarctica changes your perspective on life. It can be physically hard at times, but also physiologically challenging. Expeditions like these are both a personal and human adventure.
Living with strangers in the middle of nowhere
This season, most of the team are veterans of previous expeditions, so we've gotten to know each other pretty well. That being said, you have to realise that joining an expedition like this means you are living for several months in a confined space, with people that you have not chosen to live with - they are colleagues and happen to be here as well. Nobody can go anywhere else - you are somewhat stuck with these people for the duration of the mission.
One of the toughest things is to adapt yourself to life in such a constrained social environment. Everybody needs to find his or her place in the group. If tensions arise, you have to react swiftly and settle disputes as quickly as possible. Lingering tensions between members of such a small group can rapidly become poisonous and have to be avoided.
The Land of Absolutes
In contrast, with our constrained social environment, Antarctica is the land of absolutes.
The cold and the harsh conditions put you into a survival mode that we have somewhat forgotten in our western civilisations. The constant daylight, the silence, the absence of spatial references like trees and houses, the huge mountains, crevasses and the sheer beauty of the landscapes around us really change your view on things.
In my experience, going back to your normal life is the most difficult part. You have to re-adjust yourself to lots of things that can take a while, and a bit of your new perspective on life remains, that's what people call the "Antarctic Syndrome".
Personally, after coming back from Antarctica, I promised to myself to only do things that I was passionate about. Antarctica made me like absolutes; I will not do anything I feel lukewarm about anymore if I can avoid it.
Picture: Sastrugis in blue ice field - © International Polar Foundation