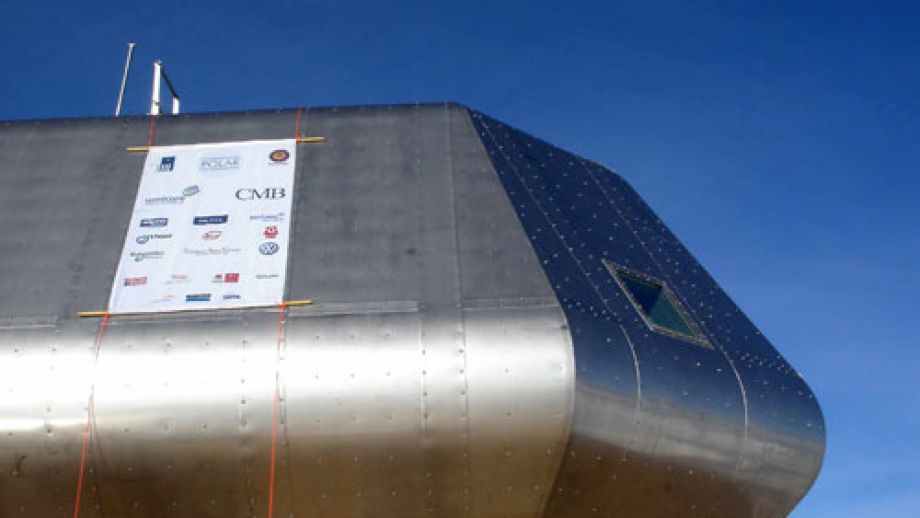 Antarctica Society: First Meeting
The Antarctica Society was hosted on Tuesday 15th April by Umicore, a Founding partner of the Princess Elisabeth Antarctica station. The Antarctica Society offers a closed-door meeting space between members of the IPF and company representatives of Princess Elisabeth station sponsors.
It was created with the following purpose:
promote polar sciences and the Princess Elisabeth Antarctica station
offer a federative unit for all company efforts working towards sustainable development
During this first Antarctica Society meeting, several speakers offered thematic presentations concerning the Princess Elisabeth program. Alain Hubert, President of the IPF, showed the immensity of what had been achieved in Antarctica this year, while Hugo Decleir, co-founder of the IPF and President of the Belgian National Committee on Antarctic Research (BNCAR), introduced everyone to the scientific research to be deployed in Antarctica as soon as November 2008.
Thierry Touchais, Executive Director of the IPF, brought everyone to date on the challenges to be taken on over the future and on the synergies that could be developed across business segments in order to promote sustainable development horizontally.
Picture: Logos of Station Sponsors on Station - Copyright: International Polar Foundation - © International Polar Foundation