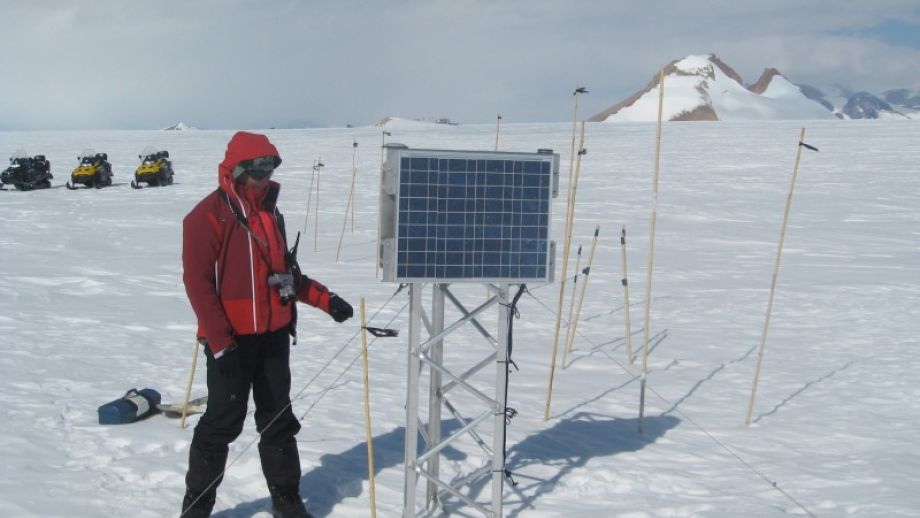 JARE: Japanese Antarctic Research Expedition
Princess Elisabeth Antarctica is proud to host several projects under the name of the Japanese Antarctic Research Expedition (JARE), which incorporates several Japanese governmental agencies cooperatively conducting research in the region.
Glacial Isostatic Adjustment
Glacial isostatic adjustment (GIA) and ongoing changes in ice-sheet mass due to global warming cause gravity change and crustal displacement in Antarctica. Iterative implementations of combined absolute gravity and global navigation satellite systems (GNSS) measurements enable us to identify temporal variations in gravity and elevation.
The objectives of the project are to detect gravity changes and crustal displacements associated with GIA as well as those caused by current ice sheet mass changes, and determine the precise gravity field of East Antarctica. We plan the following measurements:
Absolute gravity measurements at PES using an absolute gravimeter
Field measurement of absolute gravity using an A10 absolute gravimeter at a gravity reference site at Asuka Station.
The Japanese Antarctic Research Expedition (JARE) made gravity measurements at many sites around Asuka Station based in the reference site using relative gravimeters more than 25 years ago. The determination of absolute gravity value at the reference site will bring accuracy improvement of the past gravity data.
Unmanned Magnetometer at Utsteinen
Large scale unmanned magnetometer networks have been extended in Antarctica since International Polar Year 2007-2008. Japan's NationaI Institute of Polar Research (NIPR), has contributed to this network by deploying unmanned magnetometers in Dronning Maud Land ~ west Enderby Land, in the area of 1200 km in the east-west and 1000 km in the north-south directions, centered at Syowa Station. The purpose of this network is to measure ionospheric current and geomagnetic pulsations in a wide region over Antarctica at the time of auroral phenomena.
The unmanned magnetometer at Utsteinen was installed in February 2009 as a collaboration between Belgium and Japan. The observed data is transferred to Japan daily via Iridium satellite data link during the summer seasons. The observation system will soon be buried under the snow due to four years of snow accumulation; the JARE and PEA teams will dig out the system and install it again in the comming summer season of 2013-2014.
Reconnaissance flight to Belgica Mountains
JARE is planning a geomorphological expedition at around Belgica Mountains as well as eastern Sør Rondane mountains during the 2014-2015 or 2015-2016 season.
SAMBA
In early 2013, the SAMBA project, an initiative of VUB and ULB, in collaboration with the Japanese Institute of Polar Research, discovered an 18kg ordinary chondrite meteorite while searching for meteorites scattered across the Nansen Ice Field. The team recovered a total of 425 meteorites, with a total weight of 75kg during the 40 day expedition, at an altitude of 2,900m, 140km south of Belgium's Princess Elisabeth Antarctica. SAMBA is supported by the Belgian Science Policy (BELSPO) and the International Polar Foundation.
Picture: Unmanned magnetometer at Utsteinen, Princess Elisabeth Antarctica, part of the joint JARE-PEA program - © Alexander Mangold