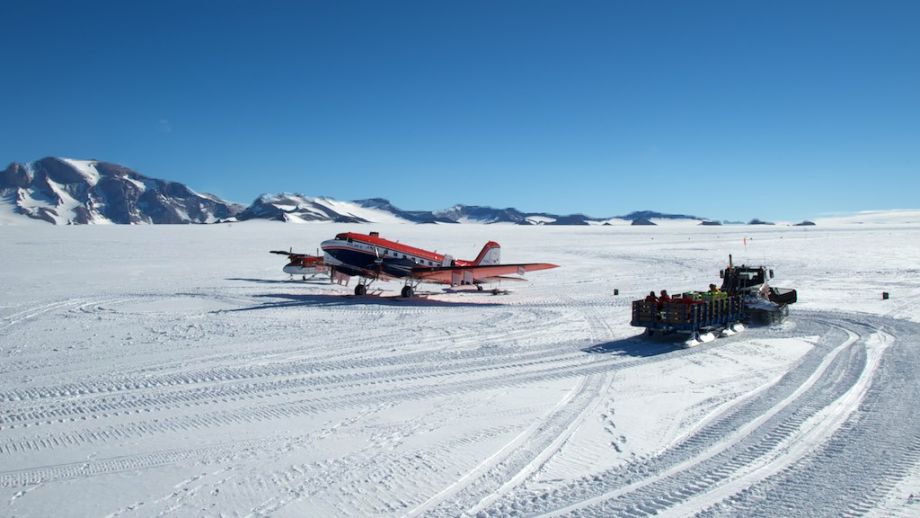 Full House at Princess Elisabeth Antarctica
With the return of the IceCon and Be: Wise expedition from the coast, the arrival of the German scientists and their Polar 6 plane, along with the station's technical team and Princess Elisabeth Antarctica spent several days absolutely full!
Antarctic Solidarity
One morning, we received an unexpected incoming radio transmission from German scientists from the Alfred Wegener Institute, asking if they could stay for a few days and bring their Polar 6 plane with them. The weather was terrible where they were and, since we had incredibly nice weather where we are, they wanted to use Princess Elisabeth Antarctica as a base to carry out some research on the plateau.
They still have some aviation fuel stored here since the last visit, and we have a nice runway that we regularly maintain. So we replied that they were welcome and, after a quick detour to the Russian station Novo to fix something, they arrived on the 9th. Thanks to the nice weather, they could fly and collect data for their geomagnetism studies over 5 to 6 days.
Full House
During that time, Princess Elisabeth Antarctica was at quite full with 29 accommodated people at one point: seven visitors from the Alfred Wegener Institute, the station's team the five Belgium-based scientists running the IceCon, Be:Wise and BELATMOS projects, the Japanese JARE team and the pilots of a second twin otter that stayed over for one night. It felt quite crowded, which is quite an unusual thing for Antarctica!
On top of this, we've had twenty flights land at Princess Elisabeth this season already! We have an agreement with DROMLAN, the Dronning Maud Land Air Network, to maintain the airstrip and provide assistance to planes in the area. Our micro-airport has proven quite useful in East-Antarctica. It fills a real need for the network, which spans more than 4000 km.
Picture: The Polar 6 on Princess Elisabeth's runway - © International Polar Foundation / Alain Hubert